We just came across an amazing story in the art world. A magical Parisian apartment, abandoned shortly before World War 2 was recently re-discovered after it had gone untouched for the better part of a century.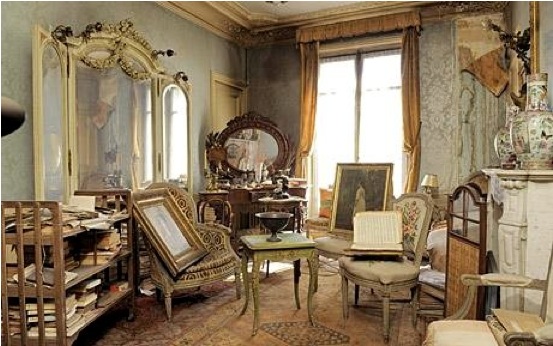 via The Telegraph, photos by GETTY.
Discussing the finds in the dusty apartment, a blogger mentions, "
There is a further twist to the story. In the apartment a painting of familiar style was discovered of a beautiful woman in pink. One of the inventory team members suspected this might be a very important piece of treasure. Along with the painting, they also found stacks of old love letters tied with colored ribbon."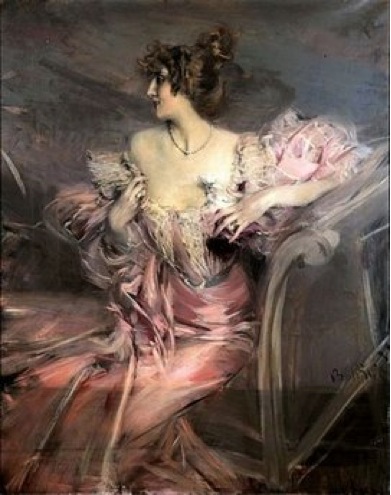 via
The Telegraph
, photos by GETTY.
She continues, "With some expert historical opinion, the ribbon-bound love letters were quickly recognized as the calling card of none other than Giovanni Boldini, one of Paris' most important painters of the Belle Époque. The painting was his. The beautiful woman pictured in the painting was Mrs. de Florian's grand-mother, Marthe de Florian, a beautiful French actress and socialite of the Belle Époque. She was Boldini's muse. And, despite him being a married man, she was also his lover. The art world went a bit nutty for the whole story and the painting was later sold for $3 million at auction."
Art can be so magical sometimes that it grips the world and at the same time the heart. I think this is another great example.
You can find more on this story here and here.